Ortley Beach, NJ Fun

Ok, so you can't spend all day and night at the beach. What else are you going to do while you are on vacation? There are plenty of options. Some of these are close at hand and, depending on where you are staying, within walking distance. Other places such as Island Beach State Park, Tom's River, and Six Flags Great Adventure are further away and require more planning than someplace that is just a few blocks away. Don't forget that traffic can be heavy during the summer, especially on the weekends and holidays, so make your driving plans with this in mind.
Local Ortley Beach Amusements and Entertainment
For all ages
Barnacle Bill's Arcade and Miniature Golf
Route 35 North at 3rd Ave.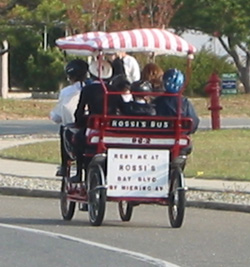 Arcade with a variety of games and a miniature golf course. The galley also offers food and ice cream.
Bayside Park
Bay Boulevard, between 3rd and Schuster Ave.
Tennis courts, basketball court, handball courts, and a children's playground. There is also a restroom at this facility.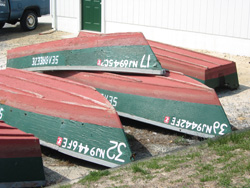 Cranberry Inlet Marina
Bay Boulevard and Route 35 South
732-793-4434
Jet ski, waverunner, and boat rental.
Pedals N Paddles
Route 35 South, at the bay.
732-830-5757
Kayaks, sailboats, peddle boats, and more.
Fun without the children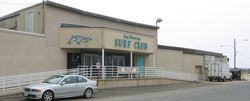 Surf Club
Ocean Ave between 6th and 7th Ave.
Nightclub with a bar, dance floor, DJ's, and occasional live music.
Beyond Ortley Beach...
Barnegat Peninsula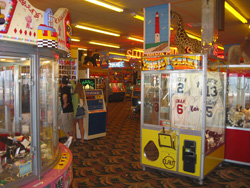 Seaside Heights Boardwalk
Ocean Terrace, Seaside Heights
There boardwalk is more than a mile long. There are two amusement piers, the Casino Pier and the Funtown Pier, that are jam packed with rides. These two piers are separated by a long stretch of boardwalk filled with games of chance, food vendors, and arcades.
Point Pleasant Boardwalk
Ocean Ave, Point Pleasant.
Jenkinson's boardwalk offers amusements, rides, and also has an aquarium.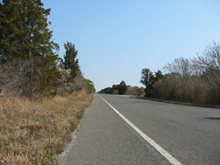 Island Beach State Park
southern end of Route 35 and Seaside Park
Ten miles of undeveloped barrier island with swimming beaches, hiking trails, and a look at what the now heavily developed Jersey shore once looked like.
Off of Barnegat Peninsula
Blue Claws
Lakewood, NJ
Baseball - Single A Affiliate of the Philadelphia Phillies.
Six Flags Great Adventure
Jackson, NJ
The largest Six Flags in the country. It features rides, a water park, and a drive-through animal park.