Ortley Beach Bay Park
There is one park in Ortley Beach and it is found on the shore of Barnegat Bay. It is a small park but has a nice assortment of recreational equipment/courts. There is a set of two fenced tennis courts, two handball courts, and a basketball court. As of the spring of 2008, the equipment and the look of the courts suggested the facility had relatively recently been renovated and refinished. Ortley's bay park also has a children's playground and a restroom facility.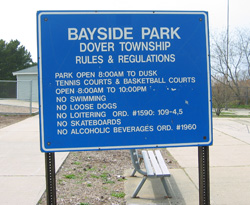 On the right you can see the rules of the park. Below you see the tennis courts and the basketball court.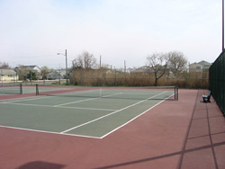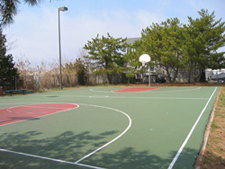 There is also a children's playground and a swingset, which is pictured below on the left and two handball courts, which are pictured on the right.